Experienced Attorney for Medical Professionals.
A. Shane Kamkari, founder and managing attorney, received his BA in Government and Politics – International Relations from the University of Maryland College Park and his law degree from Loyola Law School, Los Angeles. A practicing attorney since 1998, he is a member of the US Court of Appeals for the Fourth Circuit, the US District Court for the District of Maryland, the Maryland Court of Appeals, and the District of Columbia Court of Appeals. Shane founded and established Kamkari Law in 2000.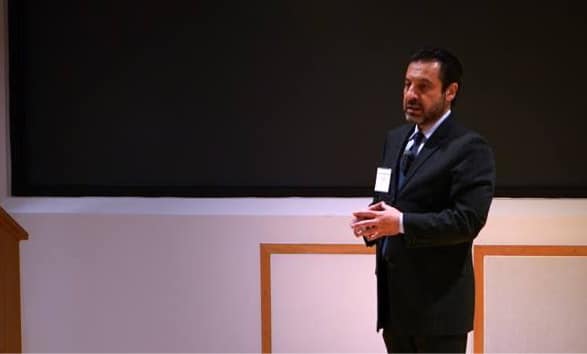 Shane has represented dentists and physicians in acquisitions and mergers of dental and medical practices. He has given presentations and lectures at medical societies and associations as well as the Maryland State Bar Association regarding major legal issues involved in selling and buying of dental and medical practices. He has worked in various areas of medical practice law, from negotiating and drafting complex asset and stock purchase agreements, start-up of new dental or medical practices and offices, buy-ins and joining dental or medical groups as a "partner," buying-out and/or dissolving professional companies and associations, drafting dentist and doctor's associate employment contracts, drafting contracts for the sale, purchase, and lease of commercial property, and litigation of commercial disputes in and out of court.
Whether you need a business savoy attorney for selling or buying a dental or medical practice or a hard-nose lawyer to vigorously represent your rights in court, I will be there to protect your interest and provide you with maximum protection of your personal assets. Feel free to call 301-309-9002 / 202-309-1156 or Request a Consultation.
Find Relevant Information