Experienced Attorneys Representing Dentists, Physicians & Veterinarians
Lawyers for Dental & Medical Transitions
Whether you are a dentist who is seeking to expand your practice and increase your income, a physician who has cared for patients for many years and is now looking to retire by selling your practice, or a veterinarian who has received an offer to become a partner, I can help you reach your goals while minimizing your risk and legal and financial liabilities. As healthcare lawyers our law office is focused on representing dentists, physicians and veterinarians in buying, selling, and start up of dental and medical offices and vet clinics.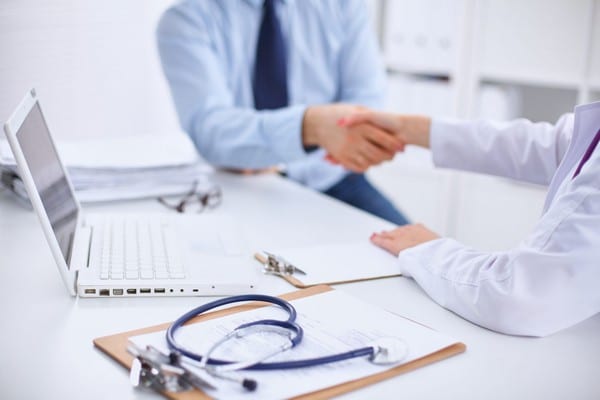 After selling, buying, or starting-up your practice, the last thing you want is to find out that your rights have not been properly protected in a contract and you now will have to deal with unexpected legal headaches or worse yet find out that there were liabilities for which you remain responsible. The issues involved in selling or buying run-of-the-mill businesses are different than the issues that come up and should be dealt with in transactions for selling or buying dental and medical practices and vet clinics that average business attorneys are not familiar with and you will be much better served and protected if you have an attorney that is familiar with healthcare transactions involving dental, medical, and veterinary offices.
Not only there are specific statutes that regulate certain aspects of dental and medical practices that could affect your contract, there is also increased scrutiny of healthcare practices and their compliance with these statutes. As an attorney who is experienced in negotiating these deals, I can assure you that there are also non-legal issues that could affect the purchase price and the total sum that you end up paying for buying a practice or end up receiving for selling your practice, and the right healthcare attorney can make a difference in your bottom-line as well as your legal and financial liabilities.
Feel free to contact me whether you are seeking experienced legal representation for selling or buying a dental or medical practice or a vet clinic, starting-up a new office, bringing in a new "partner", buying-out the interest of your partner, or drafting or reviewing health care associate employment contracts. 
A. Shane Kamkari, Esq.
301-309-9002
ask@dentalmedicalattorney.com
You can also find American Dental Association's Dentist's Guide to Selecting a Lawyer at A Dentist's Guide to Selecting a Lawyer (ada.org)
Find Relevant Information
Your lawyer should not only be experienced in general commercial transactions law but there are major and serious healthcare statutes such as Stark and Antikickback laws that affect selling or buying a practice unlike the transactions for selling or buying a run-of-the-mill business; your attorney should therefore have solid knowledge and experience in selling or buying of dental and medical practices.
The first step is obviously finding a practice for sale that is well suited for you; that includes the location and size of practice, the seller's demand for purchase price, and your over all goal and objectives. Once a suitable seller is found, the process starts with sending a letter of intent to the seller or the seller's agent which expresses your interest in purchasing the practice. The letter of intent should include both binding and non-binding provisions.
I have received many calls and requests for consultation and representation from the parties to a transaction for selling or buying of dental and medical practices that have realized months after the Closing that they are liable for certain claims, contracts, and damages that was not intended to be a part of the transaction, but the contract was not drafted in such a way to protect them. This is particularly important if the other side is represented by an attorney, agent, and/or a broker. First, there are certain claims and liabilities that may automatically transfer from the seller to the buyer, whether those claim(s) were known or unknown during the negotiations, and whether the contract specifically provided for such transfer of liability or not.
Buying dental and medical practices offers many benefits to a potential buyer. The most important factor is having the financial predictability of buying an ongoing practice and knowing that immediately after the Closing you will have patients that will be waiting for you at your new office. This factor is more prominent in certain types of practices depending on whether your practice lends itself to patients that will be returning patients or is your practice heavily relies on other medical professionals referring patients.